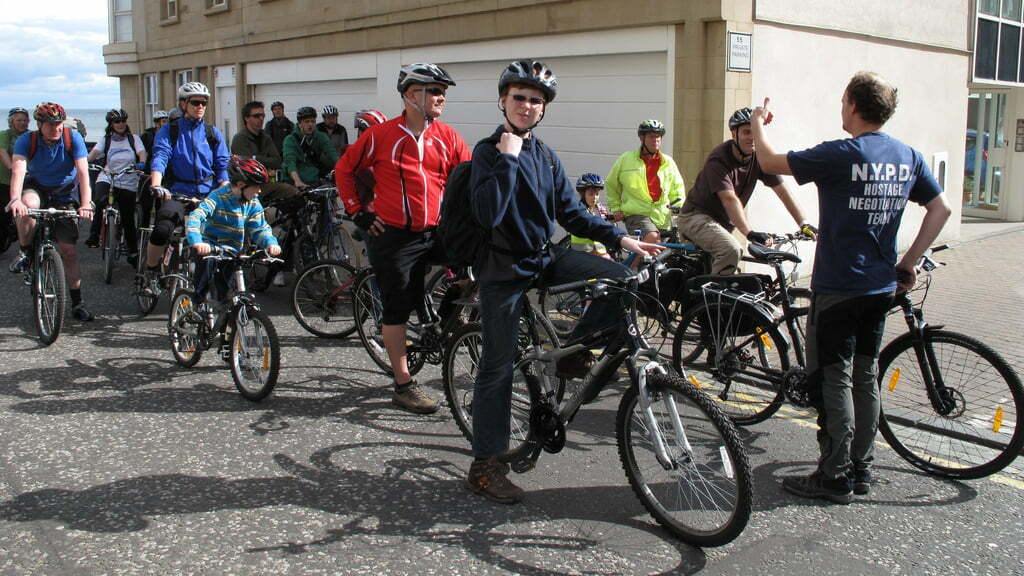 Info
Tuesday night saw the first ever Greener Leith Awards dished out at a glitzy festive get together in the Tourmalet bar. The idea behind the awards is to recognise the endevours of local people who have done the most to make Leith a better, more sustainable place to live in the last year. Every award winner was given a unique, hand chosen, upcycled award procured from a local charity shop.
I was overjoyed to be a recipient of a Local Green Heroes Award for my contribution to the We Love Leith Bike Rides, even more so when the other winners graciously allowed me to walk off with the fabulous bier stein as a prize. Congrats to the other Local Green Hero Award winners Martin, David and Emily who have all helped make Leith a greener place to live.
Other awards included the 'The Greener Leith Politician of the Year Award' which went to Cllr Maggie Chapman, while the prestigious 'Greener Leith People's Award' went to Angus Miller. Full details (including slightly blurry photos) can be found on the Greener Leith Award Winners post.
Thanks to Ally, Charlotte and Neil for arranging the evening and coming up with the raffle prizes (the rum is lovely by the way) and everyone else who has helped steer the Greener Leith ship over the last year. 2011 will see changes and challenges, good luck to all involved.
Full details of Greener Leith can be found on their website: www.greenerleith.org.