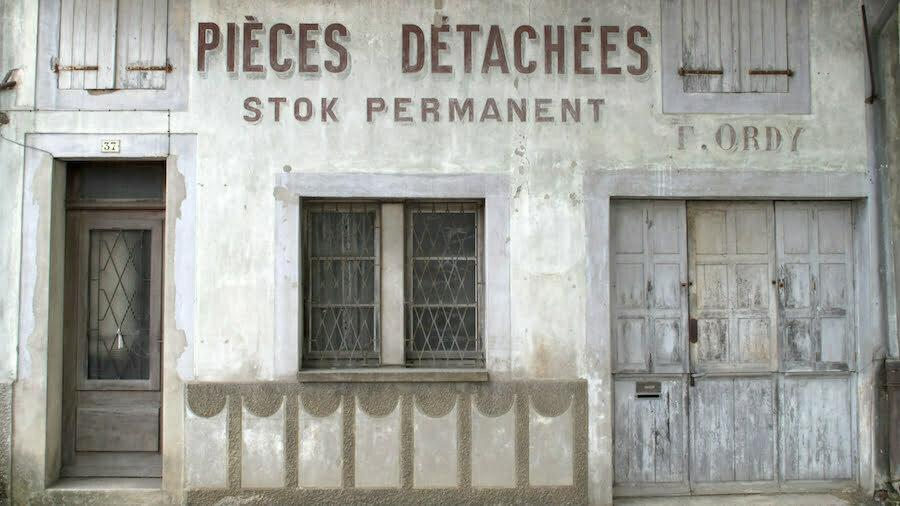 Info
It was a pleasant morning's cycling from the campsite at Roques through to our lunch stop at Cazéres. Flat, quiet roads with views over farmland where corn, sunflowers and hemp were all flourishing and it was fun dodging the sprays from the automatic watering pumps.
We covered the 50km to Cazéres in good time, circled the centre ville and picked the hotel as our venue for lunch. The plat du jour of chicken hit the spot, washed down with wine and coffee we slept it off in the gardens opposite.
From there it was a simple 35kms to St Girons, into the foothills of the Pyrenees where the gradients were gentle and the riding enjoyable. We were due at Pete and Dee's place that evening, but as they were driving down from Paris and not due in till between 6-8pm we didn't feel rushed. Along the way we stopped at a church in Montardit, lovingly crafted from local stone with numerous metal and wooden curios. It seemed a traditional expression religious devotion through modern craft skills, rare in these days of pre-fabrication.
From there it was a sweep down into St Girons where we stocked up on beer in preparation for the wait for Pete and Dee, then the final 8kms to Pouech. Just as we were settling in there was the sounds of a car approaching and sure enough it was them, they had made it from Paris in a day where it had taken us 2 weeks.
It was lovely to relax and chat in such wonderful surroundings, so much work has been done to the place since last year it now feels like a home. And great to meet Emily who was due when last we were here, now almost walking, impatient to be independent and explore on her own.
No plans tomorrow, just waiting for the Tour to arrive. Am excited beyond belief!